Zomb vival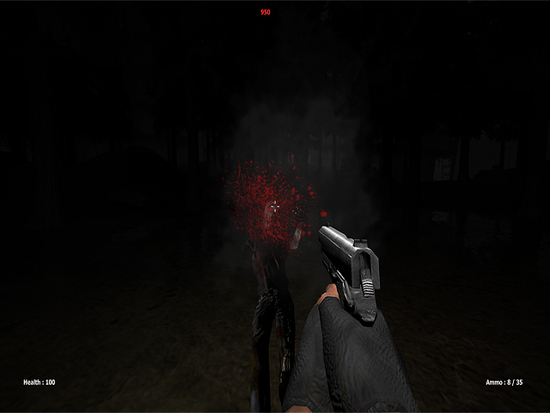 Download URL | Author URL | Software URL | Buy Now ($0)
You wake up in the middle of a huge mess of destroyed houses. Beneath your feet is ice, the sky above you holds a myriad of stars, and there is nobody around. No sounds, no burble of water or even the chirping of crickets. Only you and the huge looming moon, columns and darkness shrouding his chilling arms. Buy weapons, ammunition and get ready.

The game features:
- Nice graphics.
- 6 types of weapons.
- Extensive and detailed locations.
- A gloomy atmosphere.
- Hungry zombies.

Shoot. Reload. Survive...
Related software (5)

You're lost, cold, and need a place to sleep for the night. But there's more going on than it seems. You will enjoy a great atmosphere and sound. Particular attention is visual com ...

Ra, the great Egyptian god of the sun, began to notice that every evil began to penetrate his great temple at night. For a long time he didn't know what to do, and the player in th ...

Move the WASD or arrow keys. To access the inventory press Q. When you open the inventory the top two buttons are visible. Click craft, to open the system creation. To find the thi ...

Are you often irritated by the complexity of Flappy Bird? You do not like her uninviting graphics? Then you're not alone! Here is a game based on Flappy Bird with colorful graphics ...

The protagonist was left all alone, without supplies. However, he finds an abandoned house in the woods and he must prepare for the cold winter to come. Collect food in the forest ...