Night in the wood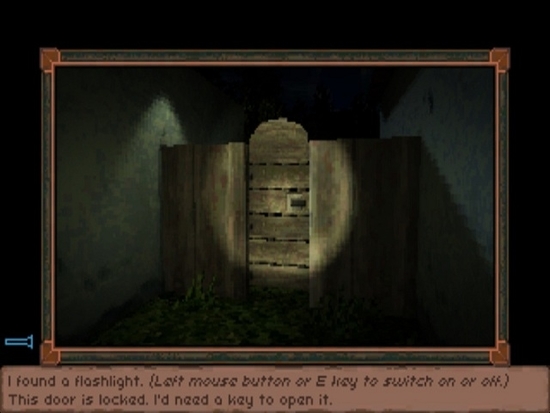 Download URL | Author URL | Software URL | Buy Now ($0)
You're lost, cold, and need a place to sleep for the night. But there's more going on than it seems. You will enjoy a great atmosphere and sound. Particular attention is visual component, designed in the style pixel - art.
You're lost, cold, and need a place to sleep for the night. But there's more going on than it seems. You will enjoy a great atmosphere and sound. Particular attention is visual component, designed in the style pixel - art.
You're lost, cold, and need a place to sleep for the night. But there's more going on than it seems. You will enjoy a great atmosphere and sound. Particular attention is visual component, designed in the style pixel - art.
You're lost, cold, and need a place to sleep for the night. But there's more going on than it seems. You will enjoy a great atmosphere and sound. Particular attention is visual component, designed in the style pixel - art.
You're lost, cold, and need a place to sleep for the night. But there's more going on than it seems. You wil
Related software (5)

Ra, the great Egyptian god of the sun, began to notice that every evil began to penetrate his great temple at night. For a long time he didn't know what to do, and the player in th ...

The game is called Bood in which you play as jelly. Pass through each area, using his wits and dexterity! The game has 15 challenging levels. Good luck!

Ready to pull your nerves? Waiting for you 8 levels of which 5 will try to kill all of your nerve cells. The game does not have any bonuses. But not bad music and gameplay. I think ...

The protagonist was left all alone, without supplies. However, he finds an abandoned house in the woods and he must prepare for the cold winter to come. Collect food in the forest ...

Play as the NANO ball, and try to navigate through 7 levels. Hop off the ground and jump from platform to platform. Show off your reflexes and make time to turn in front of the cli ...