Tower of zooma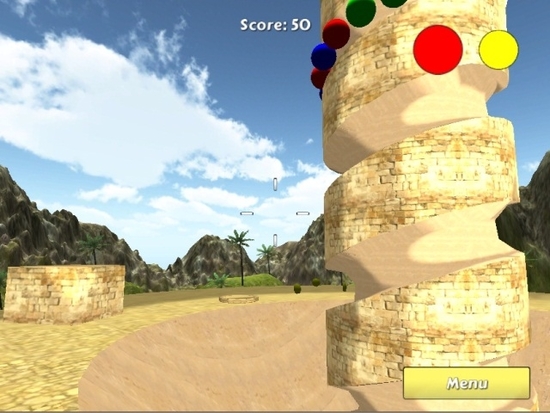 Download URL | Author URL | Software URL | Buy Now ($0)
In this colorful 3D game, an analog of the famous "Zuma," you need to match a chain of balls the same color to destroy them and prevent them from reaching the base of the tower. Drive around the tower on a special platform, or walk and collect various bonuses that increase your score. Speed ??balls keep coming, more and faster. How long you can hold out? Try to set a new record!
In this colorful 3D game, an analog of the famous "Zuma," you need to match a chain of balls the same color to destroy them and prevent them from reaching the base of the tower. Drive around the tower on a special platform, or walk and collect various bonuses that increase your score. Speed ??balls keep coming, more and faster. How long you can hold out? Try to set a new record!
In this colorful 3D game, an analog of the famous "Zuma," you need to match a chain of balls the same color to destroy them and prevent them from reaching the base of the tower. Drive around the tower on a special platform, or walk and
Related software (5)

You're lost, cold, and need a place to sleep for the night. But there's more going on than it seems. You will enjoy a great atmosphere and sound. Particular attention is visual com ...

Ra, the great Egyptian god of the sun, began to notice that every evil began to penetrate his great temple at night. For a long time he didn't know what to do, and the player in th ...

Little bird has broken wings and cannot fly. Help the bird to escape from an evil pipe. You must guide him to jump at the right moment, so that she will be saved.

Move the WASD or arrow keys. To access the inventory press Q. When you open the inventory the top two buttons are visible. Click craft, to open the system creation. To find the thi ...

Play as the NANO ball, and try to navigate through 7 levels. Hop off the ground and jump from platform to platform. Show off your reflexes and make time to turn in front of the cli ...