Missing sisters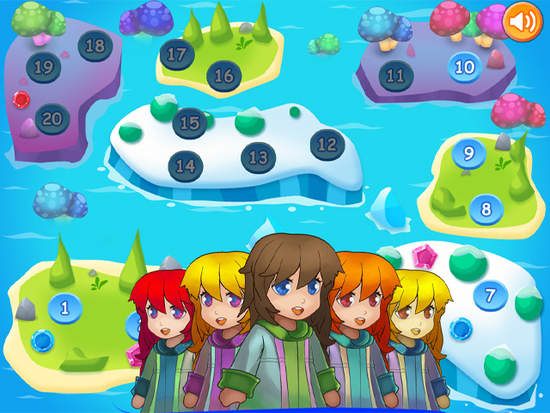 Download URL | Author URL | Software URL | Buy Now ($0)
In this unusual 3 in a row game you have to go on a journey for the search of your sisters. Mysteriously they evaporate, leaving behind a trail of crystals, and you need to find out what happened. The game is notably unique for 3 in a number gameplay in that there is no need to create a chain of 3 crystals, but since the highlight is already available on the chain box, the more the better. Thus, the game feels more meditative than its counterparts. A visual design, changing every few levels will keep you enthralled.
In this unusual 3 in a row game you have to go on a journey for the search of your sisters. Mysteriously they evaporate, leaving behind a trail of crystals, and you need to find out what happened. The game is notably unique for 3 in a number gameplay in that there is no need to create a chain of 3 crystals, but since the highlight is already available on the chain box, the more the better. Thus, the game feels more meditative than its counterparts. A visual design, changing
Related software (5)

Move blocks and destroy obstacles, but don't get zapped by the laser beams. This puzzle game will make you think, but if you get stuck you can always use a hint and see how it is p ...

Intelligence reported that close to the Namibian settlement "Gibeon" in a dried-up riverbed "Hardap" was seen a caravan of insurgents suspected of Clan Desert Claw. According to ou ...

Immerse in the depths of the sea on your own submarine. Try to collect as many points by collecting starfish and avoid the dangers.

Nightfall arrives in the cemetery. The living dead emerge from their graves. Ghouls want to devour the protagonist, and he must fight to live. To survive the player must shoot from ...

An ancient temple arose right out of the ground, it's a miracle! It hovers in the air, delighting all in its majesty. What does conceal within its walls? Perhaps the greatest knowl ...