Zombie epidemy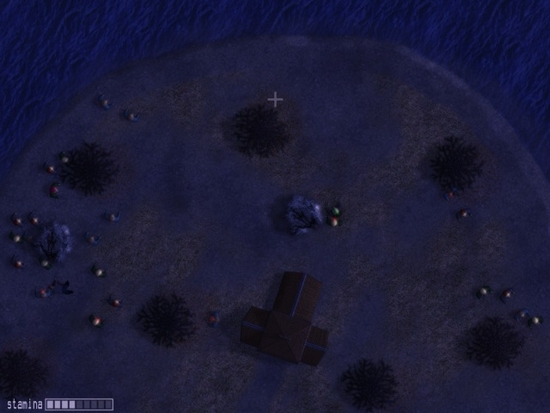 Download URL | Author URL | Software URL | Buy Now ($0)
"Zombie Epidemic" is a simulator of the zombie apocalypse on any given island.
In the midst of carnage, you and several dozen "lucky ones" managed to escape from the city affected by the epidemic.
New shelter for survivors becomes the island on the lake, distant from the epicenter of the infection.
But unfortunately, a couple of people in your group, which tested positive earlier, began to turn into zombies.
The infection spreads rapidly and, in any case, survival looks unlikely. The only question is, how long can you hold out?

"Zombie Epidemic" is a simulator of the zombie apocalypse on any given island.
In the midst of carnage, you and several dozen "lucky ones" managed to escape from the city affected by the epidemic.
New shelter for survivors becomes the island on the lake, distant from the epicenter of the infection.
But unfortunately, a couple of people in your group, which tested positive earlier, began to turn into zombies.
The infection spreads rapidly and, in any case, survi
Related software (5)

Move blocks and destroy obstacles, but don't get zapped by the laser beams. This puzzle game will make you think, but if you get stuck you can always use a hint and see how it is p ...

Intelligence reported that close to the Namibian settlement "Gibeon" in a dried-up riverbed "Hardap" was seen a caravan of insurgents suspected of Clan Desert Claw. According to ou ...

Collect berries in this fun and crafty game. By collecting 3 similar berries in row, you pocket the group. Hold onto what you have, be careful not to lose any from your pocket! Hav ...

In this casual game Viking Journey, you have ferry Viking troops to the castle and using skill to be rewarded. The game is based on physical laws, so you can use anything from a si ...

Nightfall arrives in the cemetery. The living dead emerge from their graves. Ghouls want to devour the protagonist, and he must fight to live. To survive the player must shoot from ...