Xnote timer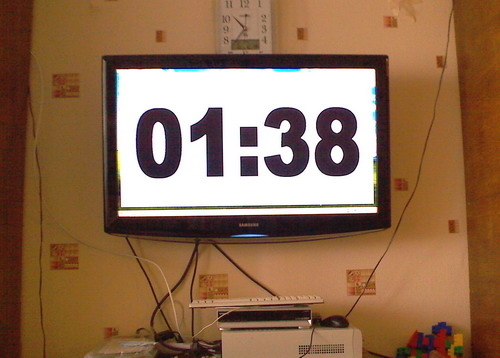 Download URL | Author URL | Software URL
Free countdown timer and stopwatch software. As simple as possible! Both count-up mode to measure time intervals and count-down mode to work as an alarm. Can play any audio file (mp3, wav, midi, etc) and launch any application. Large re-sizable display to show on LCD panel for public presentations or small icon always-on-top of your desktop for reminder. System-wide hotkeys allow to start/stop/reset with just a keypress no matter what application is active. Runs without installation right after downloading!
Related software (5)
The ultimate time-piece for Windows 95/98/ME/NT/2000/XP - Automate everything! 200-event scheduler, calendar, timer, alarm, stopwatch, time client, 24-city time zone window, dial-u ...
Countdown to your event with our free countdown clock for Windows. Set the name, date and time to any event that is important to you. Suitable for weddings, bar/bat mitzvahs, birth ...

STAR My Productivity Tools is a set of utilities and apps made for frequent writers, programmers and power users working alot with the computer. Everyday.

Desktop digital countdown timer and stopwatch program. The program features count-up/down modes, alarms, re-sizable colorful display, system-wide hotkeys, external control, split/l ...
Handy timer solution with many cool features. Can be used like an oven timer in countdown mode, an alarm clock, or a stopwatch. Unique visualization feature shows time passage grap ...