Xnote stopwatch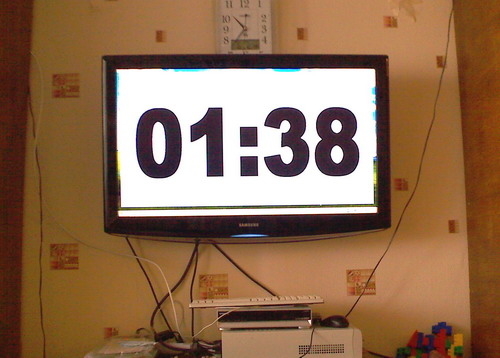 Download URL | Author URL | Software URL | Buy Now ($24)
XNote Stopwatch is a digital stopwatch and countdown timer utility for desktop of your computer. It may seem to be a very simple software, but all of our users agree - this great program has many useful applications. The reason for that is the program's versatility and flexibility. Whether you use computer at home or office, you will find a number of applications for this software. At the same time, because of great number of advanced features, this application is very useful for TV/Video/Animation professionals, sport racers.
XNote Stopwatch features both count-up and count-down modes, alarm with various events, re-sizable digital display with 'always on top' mode and system-wide hotkeys. Anybody can use this software effectively and painlessly: re-sizable display lets you set the optimal size of digits, their font and colors, hotkeys and 'always on top' mode let you manage the stopwatch directly from any application. But XNote Stopwatch is more than just a stopwatch or timer. It can
Related software (5)

A spaceship landed onto a distant planet, where scientists have found a deposit of new resources. The ship started extracting such treasures of the planet as joy, pleasure, love an ...

WatchMe is a feature-rich timer program that can be used to track time for a number of different tasks or events together or independently of one another.

Free countdown timer and stopwatch program. Simplest! Features alarms, re-sizable display and system-wide hotkeys.
Handy timer solution with many cool features. Can be used like an oven timer in countdown mode, an alarm clock, or a stopwatch. Unique visualization feature shows time passage grap ...

Use the computer and display you already have with our chronograph (stopwatch) and timer software to transform your pc into a virtual chronograph and timer. Our timekeeper download ...