Numpad kenny's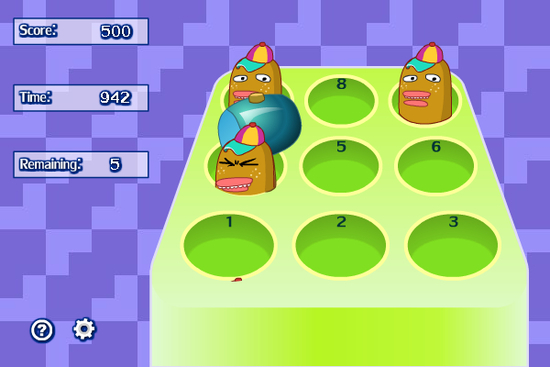 Download URL | Author URL | Software URL | Buy Now ($0)
One, two, ... don't turn around, it's you! Time to beat a kenny and send it back to the hole! Your goal in this game is to whack the kenny which rises from the hole. At the start of each level you will be given a target number of hits, and you need to accomplish the goal in order to proceed. 9 holes will be presented in the game, and a kenny will randomly appear from one of the holes for a few seconds. You can then press the 1 to 9 keys on your numpad to hit the corresponding kenny. Note that each level has a certain time limit as displayed on the left of the screen, and if you cannot reach the target number of hits before the time ends, you lose. React speedily to conquer the kenny's!
Related software (5)

Like the Mayans of old, if you lose at this game, you shall be slain!

Come and whack the quirky objects!

Take the discs down on the energetic beach!

Type speedily to destroy the ghosts before they reach you!

The arithmetic streams of balls await you!