Magic defence mac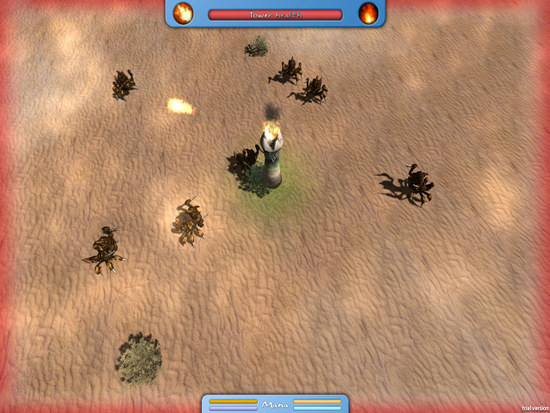 Download URL | Author URL | Software URL | Buy Now ($0)
The game is set in a vast desert. You play as a magical tower, and your goal is to survive as long as possible, protected from the giant scorpion-like monsters. At your disposal are 8 kinds of magic spells that can be improved indefinitely, and with every improvement your strength grows. Hold out as long as possible and set a new record!
The game is set in a vast desert. You play as a magical tower, and your goal is to survive as long as possible, protected from the giant scorpion-like monsters. At your disposal are 8 kinds of magic spells that can be improved indefinitely, and with every improvement your strength grows. Hold out as long as possible and set a new record!
The game is set in a vast desert. You play as a magical tower, and your goal is to survive as long as possible, protected from the giant scorpion-like monsters. At your disposal are 8 kinds of magic spells that can be improved indefinitely, and with every improvement your strength grows. Hold out as long as possible an
Related software (5)

Cemetery Warrior 2 3D is a first-person shooter. Working in the graveyard, it is difficult to stay mentally balanced. On each grave is not just a name, but a story behind it. I nev ...
Cemetery Warrior 3 is a dynamic and exciting 3D first-person shooter with great graphics, lots of weapons and various monsters. You will explore an ancient monastery and its dungeo ...

You built a village at the crossroads where weary heroes come to eat, seek shelter and new equipment. But nearby an evil dragon settled and the heroes are called to help deal with ...

Around the world have been deployed building complexes of World Defense System, which was supposed to bring armed conflicts to a minimum. This would put an end to the terrorist act ...

Get into the world of battle with horrible monsters and the greatest power of magic! Use a variety of spells to repel the onslaught of enemies, collect artifacts to learn new spell ...