Cemetery warrior 3 mac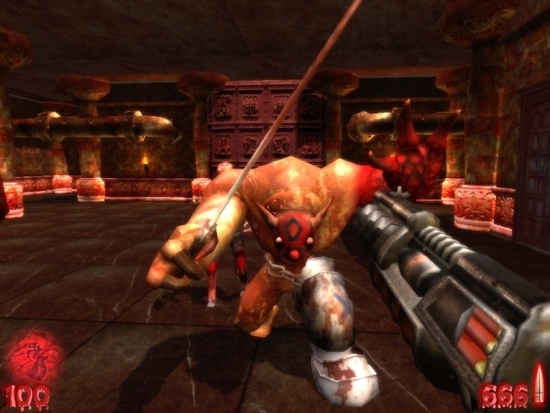 Download URL | Author URL | Software URL | Buy Now ($0)
Cemetery Warrior 3 is a dynamic and exciting 3D first-person shooter with great graphics, lots of weapons and various monsters. You will explore an ancient monastery and its dungeons. On the way you'll meet crowds of monsters and giant bosses. As always, your faithful companions - a machine gun, shotgun and grenade launcher will help you drive on! Hundreds of years ago the Holy Order of Friars built a monastery above a portal that connects our world with hell. They vowed to pray every day to restrain the forces of darkness, to keep them from escaping to the outside. For many years you were the leader of the Order, and when you became an old man, you fell asleep and went quietly to the Lord, leaving the holy craft your brothers. However, after a couple of years the monks betrayed their oath. They made a pact with Satan for worldly pleasures and enjoyments. Now their prayer is directed to the call of the son of Satan Zeksus, and they themselves are turned into hideous creatures. Sacred p
Related software (5)

PDF Multitool (FREEWARE) includes set of functions to extract data and text from PDF files: PDF To XML, PDF To CSV, PDF To Text, reading text from scanned PDF using OCR, search tex ...

Cemetery Warrior 2 3D is a first-person shooter. Working in the graveyard, it is difficult to stay mentally balanced. On each grave is not just a name, but a story behind it. I nev ...

You are a U.S. Army pilot. During regular military exercises enemies suddenly appeared and attacked your plane. Thanks to your piloting skills, you managed an emergency landing and ...

Battle for Survival is a fascinating 3D-shooter game with pronounced graphics. You will have to fight off the soldiers, using five types of weapons that you can pick up after elimi ...

The game is set in a vast desert. You play as a magical tower, and your goal is to survive as long as possible, protected from the giant scorpion-like monsters. At your disposal ar ...