The hare and the tortoise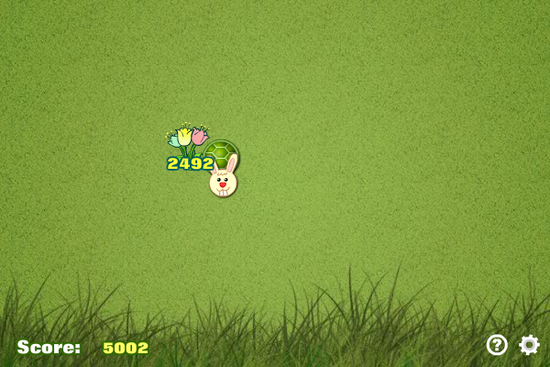 Download URL | Author URL | Software URL | Buy Now ($0)
In the fairy tale, the diligent tortoise could beat the lazy rabbit and win the race. Can you revive the story and help the tortoise to lift the trophy once more? In this game, the tortoise will race against a hare to reach the destinations marked by flowers. As the targets will appear randomly, you need to move the mouse quickly so that the tortoise can be the first to reach the destinations. The hare will sleep when no flower is present, but whenever the target appears, it will make its move swiftly. If the tortoise beats the hare, a score will be given based on your reaction time. As you advance in the game, the hare will react more quickly. If the hare reaches the flower before the tortoise does so, the game ends. React in lightning speed and defeat the cunning hare!
Related software (5)

Like the Mayans of old, if you lose at this game, you shall be slain!

Let's celebrate the Mid-Autumn Festival by collecting moon cakes!

Drive your rivals away to get close to the target!

Defeat your strong opponents in this exciting race!

Do not let the kite fly away!