Master of tactics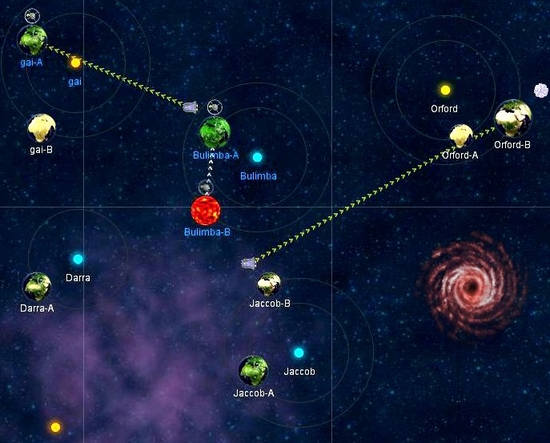 Download URL | Author URL | Software URL | Buy Now ($0)
Master of Tactics is a new 4X Space Turn Based Strategy Game. It has a tactical combat system making the game heavy on strategy with a deep technology tree. It is also light on micro management! Master of Tactics is set in the future, just after the discovery of interstellar space travel and involves a race to explore the galaxy, colonise new worlds, and control the galaxy's strategic resources.

Features:
Custom Craft Design,
Tactical Battle System,
Diplomacy (Espionage, Sabotage, Trading)
Salvage,
Random Galaxy Generation,
Deep Technology Tree.

Free to download and play - It has no time limits, and no restrictions. This is offered as a free download. It's more important to us that people play the game than pay for it! We do hope many of you, once you have played the free game, will pay for the extras and fund its development.
Related software (5)

The pressure is on as a churning waterfall of bubbles is falling towards you. Can you launch bubbles fast enough?

On each stage you play one or pair of little dragons against enemies. These dragons can blow bubbles to catch enemies inside. After that you should jump on bubble with an enemy tra ...

The Gadgetbar Toolbar helps protect your computer with powerful anti-virus & internet security scans, tune ups, PC fixes, firewall attack tracking, email protection and more. It do ...

Play Online Hidden Expedition: Everest Game - Join in the race as teams battle to be the first to reach the summit of Mount Everest! Find hidden clues and explore the mysteries of ...

Play Online Jewel Quest 2 Game - The ultimate jewel matching adventure returns with a brand new twist!