Love fortune clock screensaver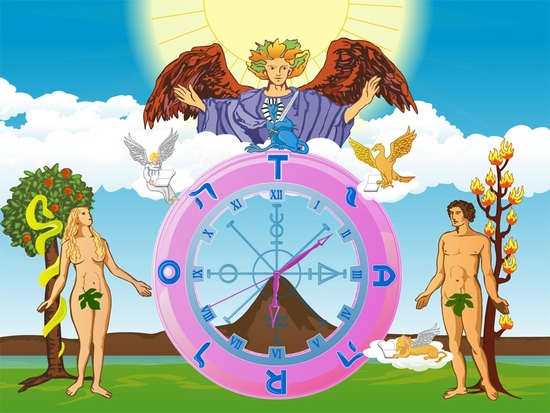 Download URL | Author URL | Software URL
In this clock magical tarot cards are combined together to bring you luck and happiness in love. It has been already proved to be very effective for some people. All you need is to install the clock as your screensaver and a bit of faith.
Related software (5)

Someone had lost his watch near the magic pond and a miracle happened. The watch became a part of the natural environment. Now we can feel the pulse of Mother Earth and synchronize ...

There are magical trees near the waterfall. The Cheshire Cat lives here. He likes to smile so much that his smile could exist even without the cat itself. Look at the cat's disappe ...

A spaceship landed onto a distant planet, where scientists have found a deposit of new resources. The ship started extracting such treasures of the planet as joy, pleasure, love an ...

Time is more than an illusion. To keep up to date we need a postmodern clock. Fantasy clock is the latest thing in clock fashion. Unleash your imagination and make time work for yo ...

Astro Clock 3D screensaver will turn your PC to a Gate into the Space of Joy and eternal cosmic feast. Rotating Zodiac wheel will decorate your PC while helping to increase the qua ...