7art pond watch screensaver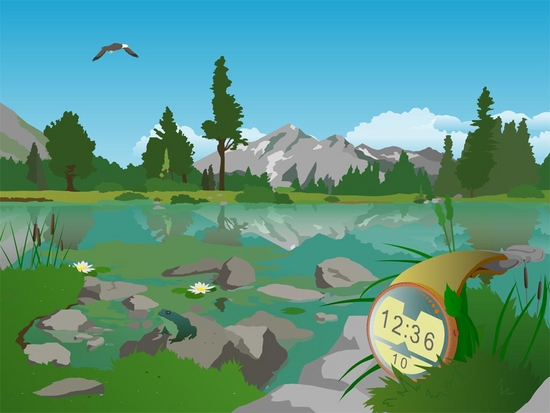 Download URL | Author URL | Software URL
Someone had lost his ordinary watch near the magic pond and a miracle happened. The watch became a part of the natural environment. Now we can feel the pulse of Mother Earth and synchronize our biorythms with it. Just install the Pond Watch screensaver and check the current time!
Related software (5)

Decorate your desktop with colorful butterflies flying over the river and funny squirrel running above the trees. Feel the fresh river air and always know the current time!

Put animated surreal scenery to your desktop! Surprise your friends with funny activity of strange underwater creatures living in the screensaver around sand-glass equipped with a ...

Put an oasis of ultra modern urban harmony to your desktop! Fluffy clouds in violet sky, calming river, moving boats, flying pigeons surrounded by colorful balloons, red roses and ...

The life of amazing butterflies is full of miraculous adventures. They fly around in festive dance with their great natural mission to let life flow. So beautiful and careless like ...

A spaceship landed onto a distant planet, where scientists have found a deposit of new resources. The ship started extracting such treasures of the planet as joy, pleasure, love an ...