Crediblexml 2.1 (.net edition)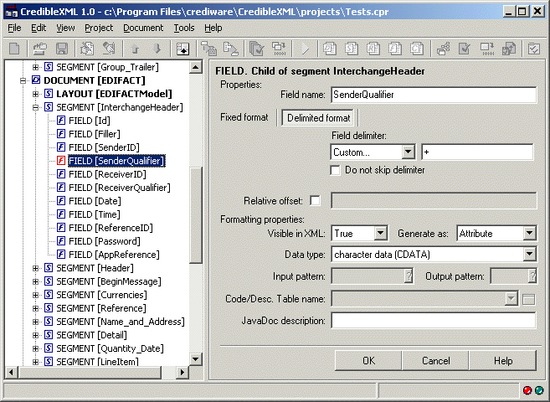 Download URL | Author URL | Software URL | Buy Now ($0)
CredibleXML 2.1 (.NET Edition) is an IDE that generates .NET assemblies to parse and transform data into a fully defined XML format. CredibleXML's user interface allows programmers to define data source parsing parameters then generates documented C# source code that implements custom data format parsers. The generated C# object oriented framework gives the programmer easy access to manipulate the resulting XML output. The generated code also outputs DTD, W3C Schema and XML-Data. Free and commercial versions available.
Related software (5)

WordPerfect conversion of single wpd documents to MS Word. Great for converting wpd documents one at a time. WordPerfect Microsoft Word converter for WordPerfect conversion to Wo ...

Stylus Studio XML IDE features XML Editing, Debugging, Testing/Benchmarking and Deployment Tools for any XML technology, including XML Schema, Relax NG, DTD, XSL/XSLT, XPath, XQuer ...

Watch movies in optimum quality on your video player! STOIK Video Converter Pro takes video files in any size and format, producing clips that match your video player perfectly.

If you love using or have to use ico file format for your work, then this little piece of software would be a must-have. Why? Because it's specifically tailored for conversion of p ...

Altova XMLSpy 2017 Professional Edition is the industry-leading XML development environment. It offers the #1 XML editor, a powerful graphical schema designer, file converters, deb ...