3d olympic stadium screensaver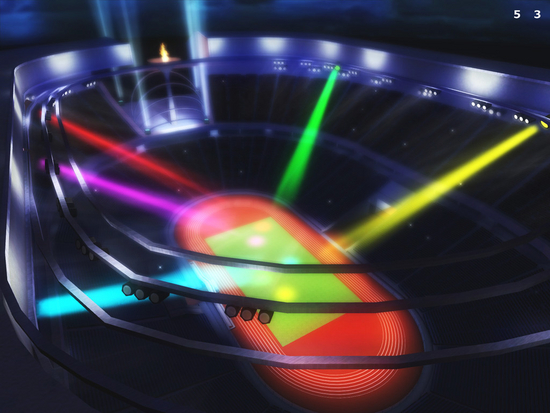 Download URL | Author URL | Software URL | Buy Now ($19.95)
The original Olympic Games were started in 776 BC in Olympia. It were a series of athletic competitions held between various city-states of Ancient Greece.

The first of the International Olympic Committee's Olympic Games were the 1896 Summer Olympics, held in Athens, Greece. From the 241 participants from 14 nations in 1896, the Games grew to nearly 11,100 competitors from 202 countries at the 2004 Summer Olympics in Athens.

Feel the spirits of Olympia! Create festive atmosphere around your screen! Prepare for the coming 2008 Beijing Olympic Games with Olympic Stadium 3D screensaver!
Related software (5)

This new screensaver is an eye-pleasing 3D dreamy journey, calm but dynamic enough to keep you watching, designed to bring happiness and harmony to your life. A lot of well-done de ...

Santa has been on the Pole for a long time and now he is going to your place to warm himself for a while near the festive fireplace. It's almost midnight. It's time to ask Santa to ...

Super Cars 3D takes you to some secluded, beautiful island where you'll take a drive around the whole island in a super car, Ferrari or Mercedes. Cruising around, you'll enjoy the ...

Neptune screensaver let's you have a close look at Neptune, the farthest planet from the Sun in the Solar System. You will appreciate the pacifying atmosphere of undisturbed space ...

Feel as if you are looking out of the spacecraft window and seeing Mars illuminated by the sun. As the sun comes into view, you see the circular halos that come from the light refl ...