The power man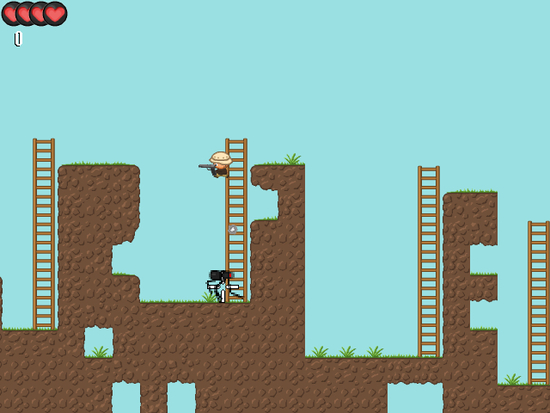 Download URL | Author URL | Software URL | Buy Now ($0)
2D Platformer - shooter with a generation level, 4 kinds of weapons, enemies and scoring system.
2D Platformer - shooter with a generation level, 4 kinds of weapons, enemies and scoring system.
2D Platformer - shooter with a generation level, 4 kinds of weapons, enemies and scoring system.
2D Platformer - shooter with a generation level, 4 kinds of weapons, enemies and scoring system.
2D Platformer - shooter with a generation level, 4 kinds of weapons, enemies and scoring system.
2D Platformer - shooter with a generation level, 4 kinds of weapons, enemies and scoring system.
2D Platformer - shooter with a generation level, 4 kinds of weapons, enemies and scoring system.
2D Platformer - shooter with a generation level, 4 kinds of weapons, enemies and scoring system.
2D Platformer - shooter with a generation level, 4 kinds of weapons, enemies and scoring system.
2D Platformer - shooter with a generation level, 4 kinds of weapons, enemies and scoring system.
2D Platformer - shooter with a
Related software (5)

Who is our hero? Even he didn't know what he was capable of. But one thing is for sure; he is a true warrior! You will find the way through an urban jungle, in an incredibly dang ...

Cemetery Warrior - Frightful and dynamic 3D shooter. You have 3 weapons at your disposal - an endless machine gun, rocket launcher and plasma gun. Unlike other games where you're g ...

Agent Hammer has been tasked with a dangerous mission, which is to eradicate all crime in the city. He will have well-armed enemies at his disposal and use all available tools, inc ...

Who are you? Really, what is this place? It seems you wound up in a mental hospital and need to get out of this terrible place as soon as possible! Pick up your weapons and seek th ...

This very interesting game involves a newcomer who learns to lift objects. This skill is needed to defend against enemies and to put them into the cells, and you will help him. Goo ...