The last of birds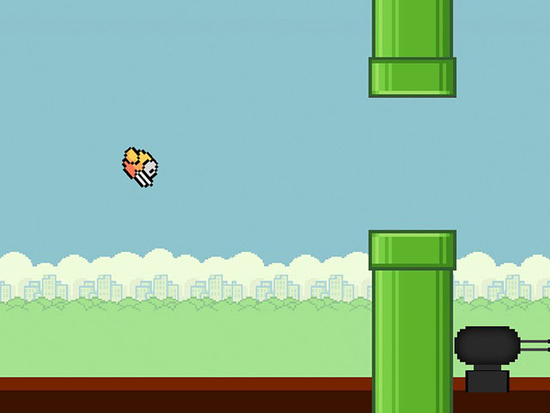 Download URL | Author URL | Software URL | Buy Now ($0)
Fowl of the species "Flappy" have gone extinct with the exception of one last specimen, which will have to deal with difficult challenges to survive. Help save the life of a bird. The pipe that busted on its relatives was just the beginning...
Fowl of the species "Flappy" have gone extinct with the exception of one last specimen, which will have to deal with difficult challenges to survive. Help save the life of a bird. The pipe that busted on its relatives was just the beginning...
Fowl of the species "Flappy" have gone extinct with the exception of one last specimen, which will have to deal with difficult challenges to survive. Help save the life of a bird. The pipe that busted on its relatives was just the beginning...
Fowl of the species "Flappy" have gone extinct with the exception of one last specimen, which will have to deal with difficult challenges to survive. Help save the life of a bird. The pipe that busted on its relatives was just the beginning...
Fowl of the species "Fla
Related software (3)
Puzzle games have always been interesting and popular for players of all ages. Collect small pieces of the whole image, while developing smarts, memory and attention that will all ...

Alien army led by a demon Xyllos going to capture your planet. As your army is available 10 unique units, using them wisely you will be able to stop the invasion of alien invaders. ...

Though in game only of 15 levels, not all can reach the end! You have no limited number of attempts, but one contact to something and level will begin with the beginning. Having cl ...