Starstrider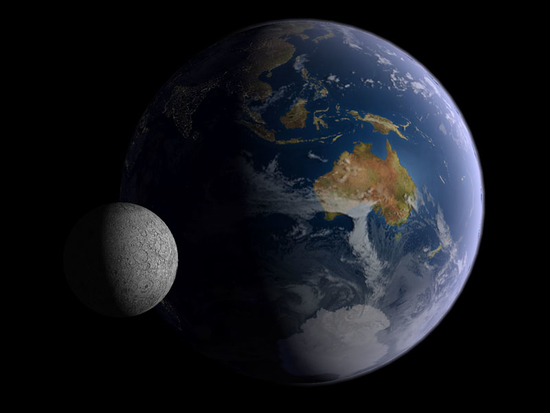 Download URL | Author URL | Software URL | Buy Now ($22)
StarStrider is a fully three-dimensional planetarium and 'software star ship'.
You can visit not only the planets and moons of our solar system, but also hundreds of thousands of other stars. And you can view spectacular galaxies, cluster, nebulae and the milky way! Relativistic space-time effects such aberration and Doppler shift are optional
Anaglyph 3D-glasses or a 3D TV or 3D projector for stereoscopic viewing are optional, as are a joystick or game pad controller.

- Contains the full Hipparcos database of 118 218 stars - plus an optional database of 2 million more stars - with true 3D-positions!
- Several star rendering modes: From simple points to Saturated Gauss bells with diffraction crosses.
- Visible extent when you get close to a star.
- Optional visual effects such as lens flares, camera burn-out, and diffraction cross'.
- Just double-click on a star to travel to it!
- View a large selection of galaxies, star clusters and nebulae, compiled from a variety of catalogues.
-
Related software (5)

It screen saver based on a amazing surface – double said funnel. It is infinite surface with straight boundary.

Calculate volume and surface area to blast away rocks and save your space ship! Galactic Geometry is an engaging 3D environment for learning about geometric figures and their equat ...

The StarStrider screen saver allows you to use FMJ-Software's StarStrider planetarium software as the pinnacle of 'space travel screen savers'. View the planets & moons of our so ...

EarthWatch displays a graphical world clock with a dynamic map image of the world showing the day and night areas, a sundial, and an information panel featuring sunrise/sunset time ...

Global Time Synchronizer is a versatile time keeping tool that has many features including the ability to modify the look of your standard desktop clock, an easy-to-use, convenient ...