Sniper simulator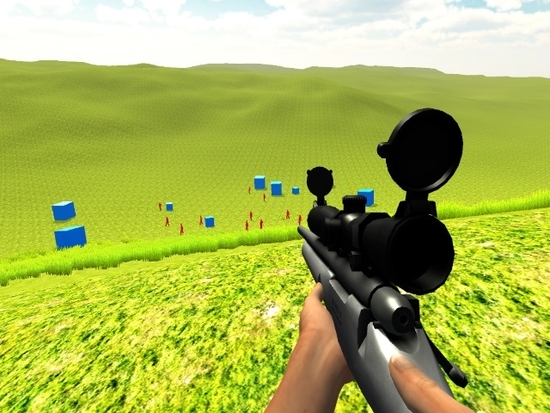 Download URL | Author URL | Software URL | Buy Now ($0)
Feel what it's like to be a sniper ... Shoot the zombies as the scenery changes, aiming carefully. This job is much harder than it would appear! After all, to precise it is necessary to watch your breath, the wind, your pulse, etc. Experience the complexity! In the game you will find great graphics, realistic ballistics of bullets and behavior of weapons in your hands. Beautiful displays when you hit the targets and a variety of other effects .. Enjoy the game! Good luck !!!
Feel what it's like to be a sniper ... Shoot the zombies as the scenery changes, aiming carefully. This job is much harder than it would appear! After all, to precise it is necessary to watch your breath, the wind, your pulse, etc. Experience the complexity! In the game you will find great graphics, realistic ballistics of bullets and behavior of weapons in your hands. Beautiful displays when you hit the targets and a variety of other effects .. Enjoy the game! Good luck !!!
Feel what it's like to be a sniper ... S
Related software (5)

Bloodbath is a team shooter with a view from above, in which two teams fight. Immediately after the start of the game you will find yourself on the battlefield. There are 3 points ...

On the ground, there was an apocalypse. Many people have turned into monsters that eat other people. At that moment of this doomsday, the protagonist was working at the gas station ...

Space Shock III: Backlash is a simple scrolling shooter. The player's purpose is to go through all the stages of the game and fight with the bosses at the end of each stage.

This game is a parody of Star Wars. The plot revolves around the deeds and love of Paladin, Henry Jones and Princess Alice, and you play as Henry. Piloting his spaceship, you will ...

Exercises that promote attention and peripheral vision will help develop speed reading capabilities. There are 3 exercises: 1 - Two letters will appear on the screen. The upper can ...