Slitherquest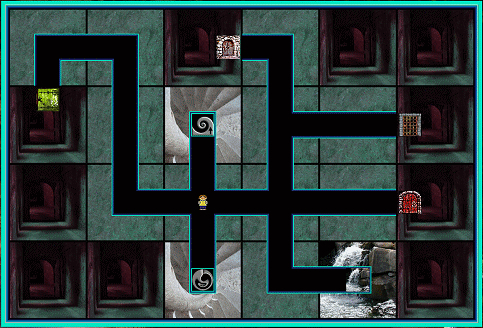 Download URL | Author URL | Software URL | Buy Now ($19.95)
SlitherQuest is a logical quest based on the classic logic game SlitherLink. Are there dragons living deep within the earth? It's your mission to find out. In recent years there have been a lot of rumors floating around about these old underground passages. They lead to caves deep within the earth, and some people say that there are DRAGONS down there. The SlitherQuest Expedition was formed to find out the truth of the matter. We are hoping that YOU will volunteer to help out.

The puzzles are a logic puzzle lover's dream. Very simple rules allow you to jump right in, but the more you play the more interesting deductions you will discover.

Every quest is created specially for you. Make each quest as long and hard as you like. Only you will ever follow this particular puzzle path. There's one main story in six chapters, plus miniquests (all different, 15 special mini-quest goals). Play, replay - it's different every time.


Related software (5)

Remove colored balls from the board by placing them in the rows (or blocks) of five or more. JOKER balls can substitute balls of any color. When you quit the game the current posit ...

Play LOOPical, a logical mystery puzzle game! Follow simple clues to find beautiful looping paths. Solve all the puzzles in a pack, then solve the mystery. 100 mysteries - easy to ...

Play PairABox, a logical mystery puzzle game! Put each PAIR of tokens in a BOX of just the right size. Solve a puzzle to get each piece of a jigsaw, then put all the pieces togethe ...

Play PrismaPix, a uniquely intriguing puzzle game! Use logic to find surprise hidden photos - you never know what you'll find next. Solve clues to reveal photos layer by layer. Ove ...

Word Link is an interesting variation of a word search puzzle. The objective of the game is to find as many words as possible from a letter grid.Try to find all words taking your o ...