Sftg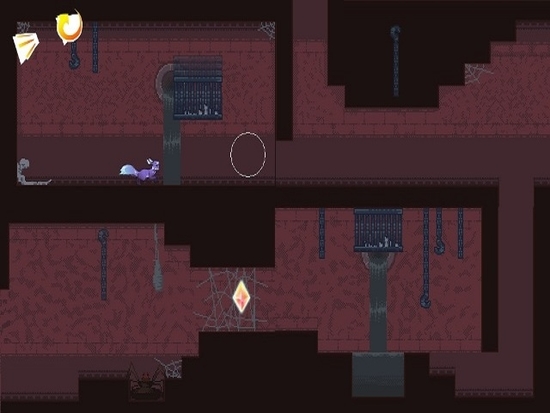 Download URL | Author URL | Software URL | Buy Now ($0)
Summary:
Jung is a witch who loves gems and other RARKs but knows
that only the best RARKs can get reach parallel dimensions.
To travel through time and space you need very strong and complex magic, and
parallel worlds themselves are fraught with many dangers. Therefore, in order to travel
the worlds, Jung sends his animal-helper Kuro.
The very same witch was watching him through his scope and helps him,
stopping the time or rebuilding facilities.

Controls:
In the main menu, you can choose the level, turn the sound off or exit of the game by pressing the left mouse button on the appropriate icon.

Control of the game:
Press the left mouse button to stop time around the mouse pointer for a short time. All who will be in the vicinity will freeze in place.
In order to resume the course of time of the objects, click on the right mouse button.

Summary:
Jung is a witch who loves gems and other RARKs but knows
that only the best RARKs can get reach parallel dimensions.
To travel through t
Related software (5)

On the home you, a retired lieutenant, have an accident near a small town. As the daze wears off, you notice that some strange people are moving toward you. Looking closer, you fin ...

After a failed experiment, subterranean creatures - giant worms - were awakened. To save humanity and destroy the worms, Captain Price, war veteran and a real hero was sent on a mi ...

In the lair of the dragon ice grows unusual tree, whose fruit ripens in winter. The fruit of this tree is very curative - any illness disappeared in one day. Also, these miracle fr ...

If you passionately adore speed and cars, and most of all dream about tearing around in a large and powerful jeep, this game was made for you. First locate the finish line on the m ...

Hummer - the legendary US Army 4 X 4. The combination of modern technology and uncompromising force makes it the best fighting machine in the world. No wonder it is called the "Ame ...