Picode chess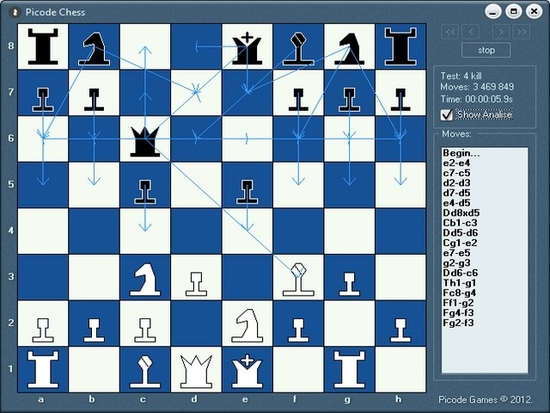 Download URL | Author URL | Software URL | Buy Now ($0)
Picode Chess. Classic Chess with high-level artificial intelligence being used, the latest technology. Seven levels of complexity are available, from 1200 to 3000 ELO. This is a real test of your intelligence. The game is for you if you love hard, and sometimes unsolvable problems. Play as the light or dark side, and immerse yourself into the world of tactics and fighting battles. It all depends on you!
Picode Chess. Classic Chess with high-level artificial intelligence being used, the latest technology. Seven levels of complexity are available, from 1200 to 3000 ELO. This is a real test of your intelligence. The game is for you if you love hard, and sometimes unsolvable problems. Play as the light or dark side, and immerse yourself into the world of tactics and fighting battles. It all depends on you!
Picode Chess. Classic Chess with high-level artificial intelligence being used, the latest technology. Seven levels of complexity are available, from 1200 to 3000 ELO. This is a real tes
Related software (5)

Backgammon 3D is a 3D visualization of a classical board game - Backgammon. Now you can play with your computer not only on a flat screen, but also enjoy 3D operations.

A very cool 3D screensaver featuring Bananas! Let your inner monkey rejoice!

Turner is an anthropomorphic bunny rabbit with impressive combat skills. Raiders have killed his family, and now he wants revenge! Lead Turner as he tracks down the killers, uncove ...

This 3D chess game can be played as a stand-alone game, over the Internet.

Bright 2D chess in pixel art style with 8 bit music from LaserStone. You can choose the game mode: Player vs. Player, Player vs. AI, and AI vs. AI. There are different chess sets a ...