Peg solitaire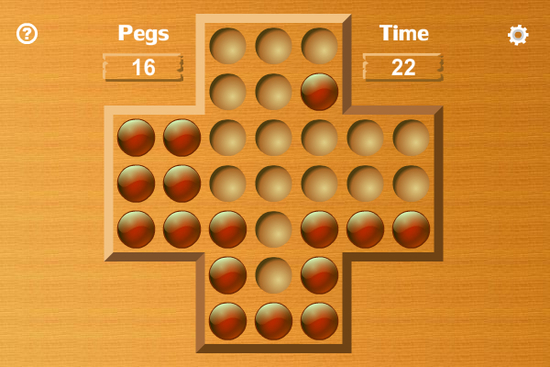 Download URL | Author URL | Software URL | Buy Now ($0)
You'll understand why games on the chessboard are so irresistibly engaging. In Peg Solitaire, your goal is to remove pegs from the board until only one peg is left. You will be given a cross-shaped board with multiple pegs, while the hole at the center is left empty. You may click and drag a peg to jump over a horizontally or vertically adjacent peg and move to the empty space next to it, so that the peg being jumped over can be removed from the board. The number of removed pegs is recorded at the top left corner of the board, while the timer at the top right corner counts the time that you have spent. Are you ready to decode the secret of the historical chessboard?
Related software (5)

Exchange the positions of the knights on the chessboard.

Conquer the enemy base with your pieces!

Cease the war of the eight queens on the chessboard!

Quickly move the red car out of the parking lot!

Challenge your mind and perform the magic of monochrome!