Multiplayer tapa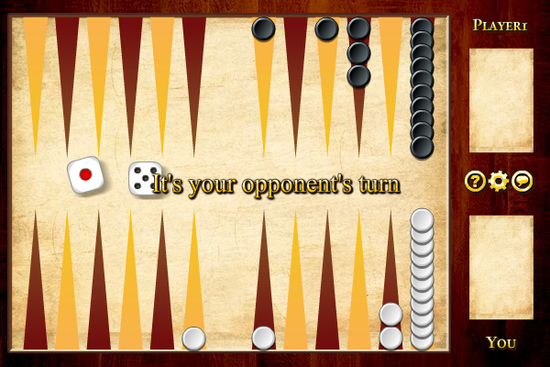 Download URL | Author URL | Software URL | Buy Now ($0)
One of the best ways to win in a board game is to trap your opponent so that he can do nothing but to witness your victory. Showcase your strategic talent in Tapa, in which your goal is to move your pieces in counterclockwise direction until they are all placed in your home board, then remove all your pieces before your opponent does so. You and your opponent will be assigned a set of black or white pieces. The home board of black is located at the lower right region, while the home board of white is located at the upper right region. Before the game starts, you and your opponent will roll a die to determine the turn order, and the player who gets a higher number will make the move first. During your turn, click the button on the screen to roll the dice, and the numbers rolled are the numbers of steps you can take, for example, if 3 and 6 are rolled, you can move a piece 3 steps forward, and then move the same piece or another piece 6 steps forward. If the numbers of the dice are the s
Related software (5)

Be the first to fly all your planes to the destination!

Challenge your mind and luck in this famous board game!

Let's recall the great pleasure of this memorable board game!

Make use of the doublets to escort your pieces out of the board!

This is a fun game with elements from Pachisi and Aeroplane Race.