Multiplayer aeroplane race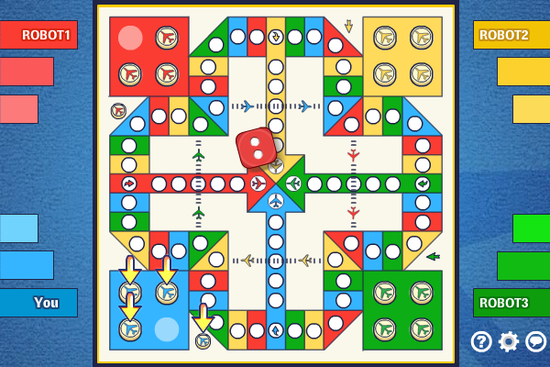 Download URL | Author URL | Software URL | Buy Now ($0)
Prepare to soar above the sky as you participate in the exciting Aeroplane Race! Your goal in this 4-player game is to move all your planes to the destination before your opponents do so. You and your opponents will be assigned a set of 4 colored pieces, and all players will take turns to roll a die and make the available moves accordingly. You need to first move your pieces from the airport ramp to the starting position indicated by an arrow. During your turn, click the button on the screen to roll the die, and if an even number is rolled, you can click to choose one of your planes so that it can be moved to the starting position. If a 6 is rolled, you will be granted an extra roll. When a plane is located at the starting position, you can move it onto the board according to the roll. Note that you must finish your moves within the given time limit, as indicated by the timer on the screen, or you will lose. Your planes need to move in counterclockwise direction around the board once,
Related software (5)

Challenge your mind and luck in this famous board game!

Construct your own path to victory!

Enjoy this lovely board game from Korea with family and friends!

Feel the ambiance of ancient India in this interesting board game.

This is a fun game with elements from Pachisi and Aeroplane Race.