Mp3 music organizer pro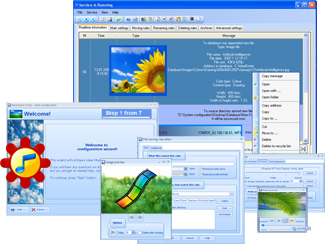 Download URL | Author URL | Software URL | Buy Now ($39.95)
MP3 Music Organizer: Want to Organize Music - easily? Then you need a full-automatic MP3 Music Organizer. With such powerful MP3 Music Organizer as MP3 Music Organizer Pro, all your MP3 Music and Music of all other types will be organized right now. MP3 Music Organizer will organize your MP3 music by artist, organize MP3 by genre, by artist - or any other way you prefer.

Key features:
~ Organize MP3 Music (Automatically)
(just run MP3 Music Organizer and all your MP3 music will be automatically organized)
~ Organize MP3 Music - easily
(with user-friendly MP3 Music Organizer start-up wizard)
~ Organize MP3 Music - As you want
(MP3 Music files will be automatically organized in the way you prefer - by genre, by artist, by album, etc.)
~ Organize MP3 Music - Anywhere
(MP3 Music Organizer will organize your music anywhere - on your desktop computer and notebook, on CD / DVD disks and on Flash memory drives)
~ Organize MP3 Music - Of ANY type
(MP3 Music Organizer will automatically or
Related software (5)

Automatic Music Organizer - is a full Automatic Music Organizer. It is: Easy to install - Easy to start - Easy to get All music organized in perfect order. Support MP3, ID3 and hu ...

MP3 Music Sorter, Organizer, Renamer - Full Automatic, that will sort, organize, rename all your music, fast and easy. Support MP3, AVI, DIVX, OGG, MPEG, JPG, ZIP, RAR and HUNDREDS ...

Organize MP3 Music - easily? Then you need MP3 Music Organizer Platinum. With such powerful music organizing software all MP3 music files will be organized. Organize MP3 Music righ ...

MP3 Music Organizer - is the easiest way to Organize Mp3 Music. Automatic music organizer and Mp3 organizer, Mp3 music organizer and music organizer tool can organize music everywh ...

MP3 Music Organizer: Want to Organize Music - easily? Then you need a full-automatic MP3 Music Organizer. With such powerful MP3 Music Organizer as MP3 Music Organizer Pro, all you ...