Me alone 3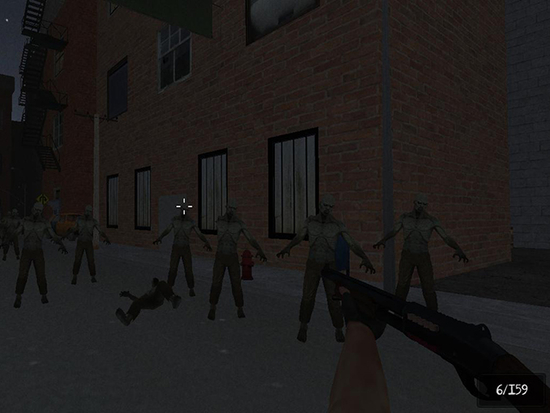 Download URL | Author URL | Software URL | Buy Now ($0)
On the ground, there was an apocalypse. Many people have turned into monsters that eat other people. At that moment of this doomsday, the protagonist was working at the gas station far from the city. He's the only survivor in this place he must defend against zombies that are closing in. His arsenal has includes 6 weapons which will be increasingly at his disposal as the game progresses. Stay alive as long as possible!

On the ground, there was an apocalypse. Many people have turned into monsters that eat other people. At that moment of this doomsday, the protagonist was working at the gas station far from the city. He's the only survivor in this place he must defend against zombies that are closing in. His arsenal has includes 6 weapons which will be increasingly at his disposal as the game progresses. Stay alive as long as possible!

On the ground, there was an apocalypse. Many people have turned into monsters that eat other people. At that moment of this doomsday, the protagonist wa
Related software (5)

Bloodbath is a team shooter with a view from above, in which two teams fight. Immediately after the start of the game you will find yourself on the battlefield. There are 3 points ...

Space Shock III: Backlash is a simple scrolling shooter. The player's purpose is to go through all the stages of the game and fight with the bosses at the end of each stage.

This game is a parody of Star Wars. The plot revolves around the deeds and love of Paladin, Henry Jones and Princess Alice, and you play as Henry. Piloting his spaceship, you will ...

Children's Chess. All figures are presented in the form of amusing balls, armed and spotlighted in proportion to the degree of importance of the figure. The best version for a youn ...

Left and right arrow buttons are using to move your character left and right. To crash ice cube press spacebar button many times. To use your boosters use 1-,2-,3-,4-buttons. For o ...