Landscapes screen saver and wallpaper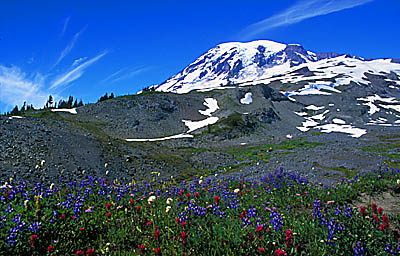 Download URL | Author URL | Software URL | Buy Now ($9.95)
Enjoy some of nature's most beautiful scenes from the comfort of your desk. This screen saver and wallpaper includes images that depict the beauty of the changing seasons: from the snow covered wonderlands of winter, to the spectacular colors of autumn and the awe-inspiring sunsets of summer. The images were taken at various national parks in the US and Central America which provide for a wide variety of nature's vistas. System-tray and desktop-based screen-saver controls (which work with any screen saver) are part of this excellent package. You can enjoy this nag-free trial version for up to two weeks.
Related software (5)

We truly live in a world full of wonders. Often we just do not see it absorbed in our imaginary world of troubles and dreams. But there is so much more reality in those little crea ...

No matter what time of year it is outside, it can always be Spring inside your monitor with the Flowers: A Celebration of Color Screen Save rand Wallpaper. This slideshow-style mon ...

Dizzying heights, fresh ruthless winds, laconic nature – this is where your hectic humdrum life down there losses its zombifying grip. In the mountains you suddenly discover: behin ...

This small utility configures your desktop so that it always has a fresh landscape as wallpaper. Photos are taken from the Internet from the 'Landscape Pictures Blog' http://www.la ...

Witness the spectacle of fall while sitting in the confines of your office. This screen saver and wallpaper features 38 beautiful images that capture the colorful splendor of autum ...