Hierarchical data light library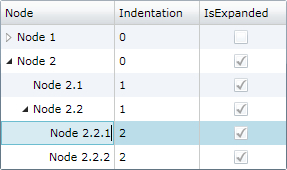 Download URL | Author URL | Software URL | Buy Now ($170.28)
Hierarchical Data Light Library for Silverlight™ 4 / WPF and .NET 4 contains hierarchical data related Windows® client components, such as tree-grid controls, with increased runtime performance, standard appearance and behavior customizable settings, etc.
Related software (5)

The java Data Grid Control applet enables the display of data in rows & columns in java & web applications. Powerful features include Fast Sorting, Data Acquisition, URL Hyperlinks ...

Introducing a multi-talented and advanced .NET data grid control that solves your current data grid needs yet lets you address other related needs, such as generating reports, with ...
3D Control Magic for .NET is the ultimate 3D control component developed with the purpose of replacing some of the old fashioned Windows flat controls in applications written with ...

SecureBlackbox.NET is a comprehensive component collection that adds SFTP, FTPS, SSH, PGP, PDF, XML security, S/MIME, SSL/TLS, HTTPS, PKI, ZIP, EDI, Cloud, WebDAV, SAML, Office sec ...

Use MsgConnect to exchange information between parts of your application that work on the same or on different computers. MsgConnect is a cross-platform message-oriented middleware ...