Hell little story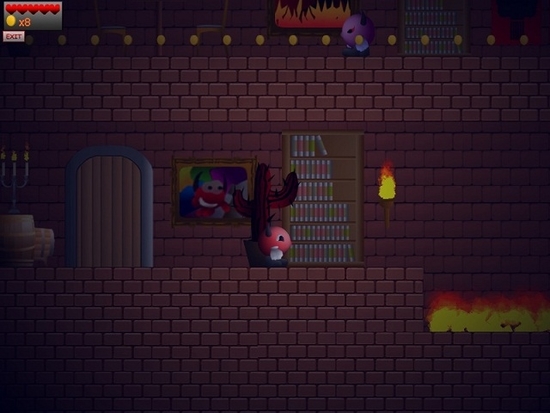 Download URL | Author URL | Software URL | Buy Now ($0)
In the role of the young demon, you have to go through many of the most dangerous places imaginable: a cemetery, hell, abandoned monasteries and so on. Resize, jump, collect coins, push enemies, completes quests, and more!
In the role of the young demon, you have to go through many of the most dangerous places imaginable: a cemetery, hell, abandoned monasteries and so on. Resize, jump, collect coins, push enemies, completes quests, and more!
In the role of the young demon, you have to go through many of the most dangerous places imaginable: a cemetery, hell, abandoned monasteries and so on. Resize, jump, collect coins, push enemies, completes quests, and more!
In the role of the young demon, you have to go through many of the most dangerous places imaginable: a cemetery, hell, abandoned monasteries and so on. Resize, jump, collect coins, push enemies, completes quests, and more!
In the role of the young demon, you have to go through many of the most dangerous places imaginable: a cemet
Related software (5)

An interesting yet very sad game. A simple soccer ball falls into the hands of the football demons, and tries to escape their grasp by all means. He must fight them, and even if vi ...

One simple crab wanted to fly into space, selected a planet, made a rocket and took off. He believed in aliens and wanted to see them. But it turned out that they are evil and want ...

Tenchu is a colorful platformer for your PC, in which we will rescue different monsters from captivity. The game features a great cartoon style graphic design, with excellent anima ...

Platform game in which you have to pass the levels with a variety of traps and obstacles. Travelling on the map, you will pass the levels, earn coins, which you can buy anything i ...

Cemetery Warrior 3 is a dynamic and exciting 3D first-person shooter with great graphics, lots of weapons and various monsters. You will explore an ancient monastery and its dungeo ...