Gloomy labyrinth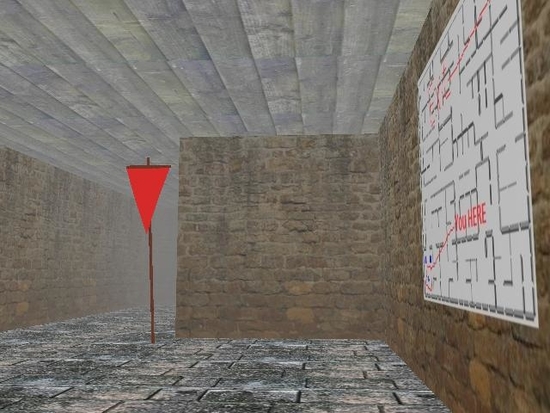 Download URL | Author URL | Software URL | Buy Now ($0)
Gloomy Labyrinth - An interesting puzzle game within a frightening atmosphere. Find yourself caught in a chain of labyrinths from which you must escape. Things start off easy, but soon doors stand in your way and will have to search for clues ... The graphics may seem old-school, but that is just part of the charm of the Gloomy Labyrinth!
Gloomy Labyrinth - An interesting puzzle game within a frightening atmosphere. Find yourself caught in a chain of labyrinths from which you must escape. Things start off easy, but soon doors stand in your way and will have to search for clues ... The graphics may seem old-school, but that is just part of the charm of the Gloomy Labyrinth!
Gloomy Labyrinth - An interesting puzzle game within a frightening atmosphere. Find yourself caught in a chain of labyrinths from which you must escape. Things start off easy, but soon doors stand in your way and will have to search for clues ... The graphics may seem old-school, but that is just part of the ch
Related software (5)

After a long journey through forests, fields and caves, a special agent finally locates the mystical bloody lake. The game combines the elements of shooter, stealth and puzzle game ...

Interesting game. You need to get through the portals of the dungeon. You - a small ball. Funkiness, but bold. Try out! Good luck!
Wanna play a doctor? This game especially for you! Dark night. Suddenly phone calling. Urgent call. Angry virus eat the patient. He do not wish to retreat without last fight. No ti ...

You have been assigned the role of ball control, passing all sorts of obstacles. Going from level to level you will face increasing complexity. Great game, one of a kind, and a fas ...

An interesting yet very sad game. A simple soccer ball falls into the hands of the football demons, and tries to escape their grasp by all means. He must fight them, and even if vi ...