Car wash: sport car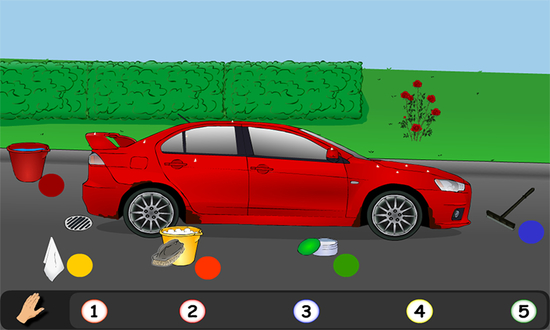 Download URL | Author URL | Software URL
Test drive this sport car. But first you are going to have to wash it before taking the car onto the road.

First start by getting the car out from the garage, by touching the arrow on the screen. Second, match the colors with the objects on the screen by dragging the corresponding number. On the third section, drag the flashing item to the spot flashing on the car to start washing the car. Finally on the last section of the game, take this sport car for a test drive and unlock different colors and tires.
Related software (5)

bonappetit,bonappetit!,bonappetit.exe,dr eamsky,game,arcade,shareware,games,play, buy,try,screenshot,screenshots,fun,direc tx,logic,memory,kids,kid

Have some fun playing miniature golf with your pick of two eighteen hole courses. That's 36 holes of excitement for the putt putt mini golf player. Many hazards need be avoided f ...

Orneta Checkers is the classic board game of Checkers on your Windows Mobile based Smartphone. Challenge your strategic skills with this relaxing game. Now you can enjoy the game o ...

This fast-paced, complex word puzzler tests your visual and dexterity skills in a graphically exciting arcade environment while pushing your vocabulary & word building skills to th ...

Routrack Free Roulette Game for on your PC - Play this fun and free Roulette game powered by Routrack.com at home on your computer. Where you looking for a free roulette game? You ...