All-in-one media player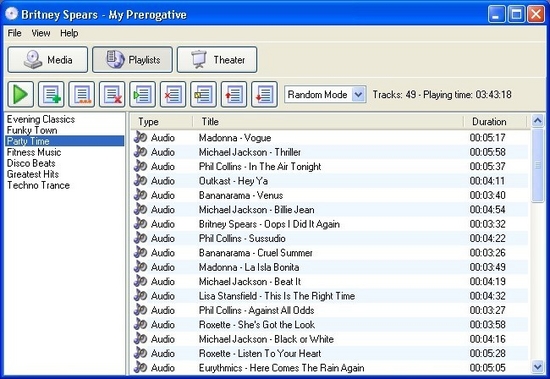 Download URL | Author URL | Software URL
Play and organize your favorite MP3 and movie files with this all-in-one media player. All-in-One Media Player supports all popular audio and video formats including MP3, AVI, MPEG, and various DVD standards. Thanks to All-in-One Media Player you will never again loose track of your media collection, which often is scattered over different folder locations and disks. When it comes to party time, you will be only one click away from having DJ perform for you all night long. Key features include audio and video playback, play list functionality, and intuitive user interface. Version 2.0.5 provides more details about AVI and DIVX movie files and solves a problem with the display of playback icons.

Related software (5)

Play and manage your DVD and DivX collection with this action packed DVD and DivX Player. Action DVD & DivX Player supports all major movie and video file types such as AVI, MPG, M ...

Play and organize your favorite movies complete with built-in theatre and poster art. All-in-One DVD Player supports all popular video formats including AVI, MPG, DivX, and XviD. A ...

Aom MP4 Converter is a Fast and Easy-to-use Video to MP4 converter for Play on MP4 player, iPod, PSP, 3GP mobile phone, or other portable video device. Convert AVI, MPEG, WMV to MP ...

Cliprex DVD Player Professional software is the free solution for playing DVDs on the PC. Cliprex DVD Player Professional will handle playback of both commercial and consumer-creat ...

Discover the easy way to play AVI, DivX, WMV, xVID, MPEG, VCD, SVCD, video, Quicktime movies and more with this easy to use viedo media player for Mac OS X. This software offers al ...