3d chinese checkers unlimited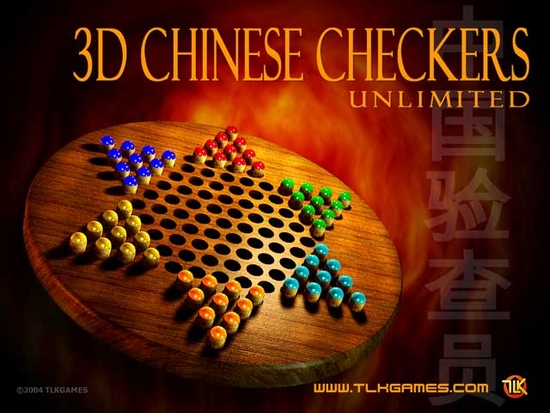 Download URL | Author URL | Software URL | Buy Now ($12.95)
Created in 1930, this play of strategy of displacement is played in China, where it is known as Tiao-qui, as in most countries of the world, on a star shaped board with 121 positions and balls of several colors. The player must transfer the 10 balls from his house towards the opposed house by using the free holes. This play is a good initiation for more complex games of strategy like the GO. The rules are very simple, so the children like this visual and colored game and can play it as soon as they have learned not to swallow the balls! This game is beautifully designed in 3D, with precious textures of fine wood and marble for the best comfort of playing and learning. It offers many sound and graphic options to create a pleasant gaming atmosphere. Beginners will like the intuitive interface, with an online Help menu always accessible at a touch of the mouse, the capacity of setting the level of the adversary while playing against the computer. You can rollback the ongoing game or save
Related software (5)

A combination of luck and strategy game, the Backgammon is played under hundreds of variants since the high antiquity. 3D version, ergonomic intuitive interface, multiplayer game l ...

For players at all levels challenging the computer. International or British checker board and rules. Various 3D camera settings and view in 2D. Stroke suggested and ability of pla ...

A combination of luck and fun game, 3D Minigolf Unlimited brings you hours of game on many predefined courses or your own created courses through the embedded 3D editor. Worked des ...

It is one of the oldest games of spatial strategy in the world presented in a 9 paws, 3D version with simple rules and countless strategic options. You play against the computer or ...

Power Manga, developed by TLK Games, belongs already to the legacy of the space adventure. It is one of the best Arcade Game developed under GNU General Public License. The present ...