Red sky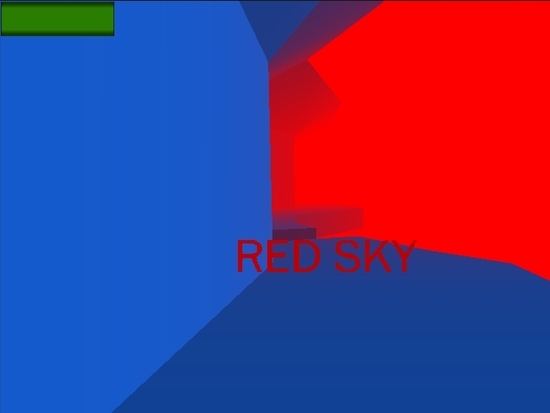 Download URL | Author URL | Software URL | Buy Now ($0)
Red sky is a game of the walker genre. The player will have to go through narrow corridors and find a way to the top. It's not as easy as it sounds of course, you don't just need to find a way to the top but do it quickly. You are given 2 minutes 15 seconds to be precise. If you run out of time the game is over. But do not despair, you can always keep trying!
Red sky is a game of the walker genre. The player will have to go through narrow corridors and find a way to the top. It's not as easy as it sounds of course, you don't just need to find a way to the top but do it quickly. You are given 2 minutes 15 seconds to be precise. If you run out of time the game is over. But do not despair, you can always keep trying!
Red sky is a game of the walker genre. The player will have to go through narrow corridors and find a way to the top. It's not as easy as it sounds of course, you don't just need to find a way to the top but do it quickly. You are given 2 minutes 15 seconds to be precise. If
Related software (5)

Interesting game. You need to get through the portals of the dungeon. You - a small ball. Funkiness, but bold. Try out! Good luck!

Hardcore corridor shooter with nice graphics, interesting storyline, puzzles and very hardcore gameplay. The game has beautiful graphics, style, many kinds of monsters and weapons. ...

Battle for Survival is a fascinating 3D-shooter game with pronounced graphics. You will have to fight off the soldiers, using five types of weapons that you can pick up after elimi ...

Remember the famous puzzle, Sokoban? What would it be like if we added a gun, tons of enemies and a timer? Behold our new game, Zocobana! The task as always is simple: move the box ...

FeDo - hardcore platformer that you like for the nice design, as well for dynamic and entertaining gameplay like at Super Meat Boy. The main character - a desperate traveler who wa ...