Orc stronghold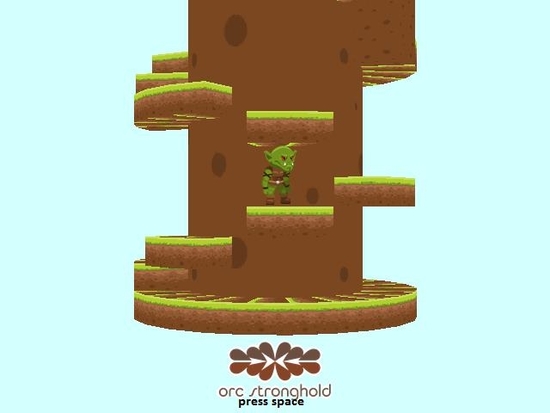 Download URL | Author URL | Software URL | Buy Now ($0)
Orc Stronghold is a puzzle game in the platforming genre. The essence of the game is to guide the hero to the exit from moving in a circle running around a tower. Press the spacebar to start the game. Control movement of the hero using the arrow buttons. There are 15 levels, and at times you will have to manage as many as two characters at a time. Good game!
Orc Stronghold is a puzzle game in the platforming genre. The essence of the game is to guide the hero to the exit from moving in a circle running around a tower. Press the spacebar to start the game. Control movement of the hero using the arrow buttons. There are 15 levels, and at times you will have to manage as many as two characters at a time. Good game!
Orc Stronghold is a puzzle game in the platforming genre. The essence of the game is to guide the hero to the exit from moving in a circle running around a tower. Press the spacebar to start the game. Control movement of the hero using the arrow buttons. There are 15 levels, an
Related software (5)

Protecting Water Seal was broken. You soldier named Keith, will go on a dangerous adventure to find out who broke the defense. You are waiting for nice graphics and excellent music ...

TerrorStrike is the ultimate 3D Shooter with nice graphics. The action takes place in the near future. The main goal of the game is to seek out and eliminate a single terrorist.

Magic Cube is a mechanical puzzle. The player's task is to assemble a Rubik's cube, turning the face of the cube to return it to its original state with each of the faces displayi ...

Escape 3 is a continuation of the long-awaited shooter AAA. In this new addition, things are completely insane as the whole island is affected by horrible neo-Nazi experimentation. ...

Test your driving skills in this exciting new game which features a unique driving experience with excellent 3D graphics. Your goal is to not fall into the abyss which is very easy ...