Metadata++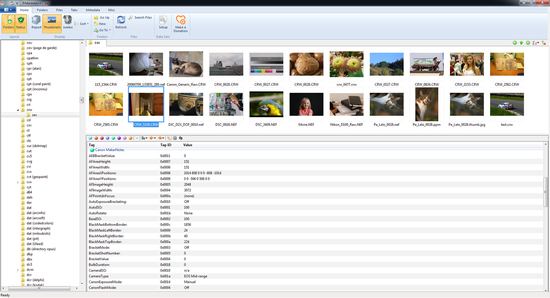 Download URL | Author URL | Software URL | Buy Now ($0)
Use Metadata++ to edit, display, modify, delete, add metadata to any file type, natively or using sidecars.

View EXIF, EXIF GPS, IPTC,ICC and XMP data.
Edit, create EXIF, EXIF XMP, GPS, and IPTC.
Add new tags.
Edit all Makernote tags.
Add, edit, and remove keywords.
Import/export EXIF and IPTC from/to XML files.
Import/export EXIF and IPTC from/to MS Excel files.
Import/export EXIF and IPTC from/to Text files in CSV format.
View descriptions of fields that contain data
Related software (5)

Extraccion de propriedades de archivos y sus metadatos, creación de catálogos de discos presentados como páginas HTML incluyendo links a los documentos, exportación de datos al for ...
GeoIPTC is a geocoding software service for jpeg and tiff files that provides automatic retrieval coordinates based on photos city IPTC information to locate and display pictures o ...

Metalith is a metadata editor. The main feature of the program is the ability to simultaneously edit any number of files. The program supports various metadata standards, as well a ...

ActiveX / OCX control to display, resize, join and edit images. Support for Twain scanners and HTTP uploads. Most image formats supported as well as export to PDF. Watermark, add t ...

This ASP component resizes, joins and edits images. Supports JPG, BMP, GIF, PNG, PSD, TIF, PCX. Create composite images by merging, add text, lines and shapes, edit JPEG metadata. ...