Master of tactics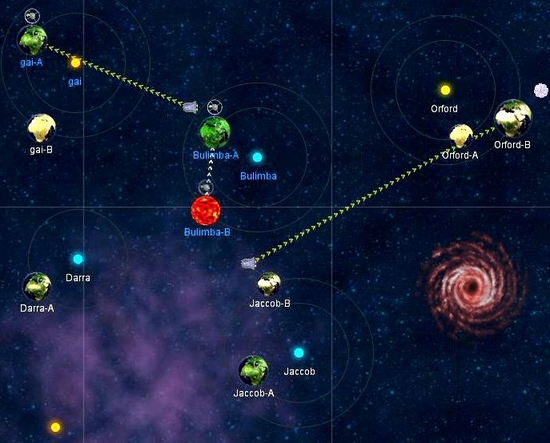 Download URL | Author URL | Software URL | Buy Now ($0)
Master of Tactics is a new 4X Space Turn Based Strategy Game. It has a tactical combat system making the game heavy on strategy with a deep technology tree. It is also light on micro management! Master of Tactics is set in the future, just after the discovery of interstellar space travel and involves a race to explore the galaxy, colonise new worlds, and control the galaxy's strategic resources.

Features:
Custom Craft Design,
Tactical Battle System,
Diplomacy (Espionage, Sabotage, Trading)
Salvage,
Random Galaxy Generation,
Deep Technology Tree.

Free to download and play - It has no time limits, and no restrictions. This is offered as a free download. It's more important to us that people play the game than pay for it! We do hope many of you, once you have played the free game, will pay for the extras and fund its development.
Related software (5)

On each stage you play one or pair of little dragons against enemies. These dragons can blow bubbles to catch enemies inside. After that you should jump on bubble with an enemy tra ...

The Gadgetbar Toolbar helps protect your computer with powerful anti-virus & internet security scans, tune ups, PC fixes, firewall attack tracking, email protection and more. It do ...

Help Rikki the monkey save Tino's Fruit Stand by filling customer's orders as you play through several challenging levels!

Play Online Temple of Jewels Game - Follow Princess Sheba in this adventure of puzzles and treasures!

Play slots, roll dice, bet on horses and win prizes...Spin & Win has it all!