Legends of necrodungeons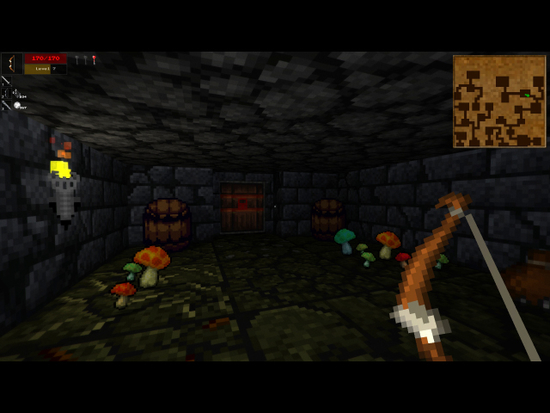 Download URL | Author URL | Software URL | Buy Now ($0)
Legends of Necrodungeons is our new shooter with elements of RPG, a lot of monsters, varying locations and fun gameplay. The evil Lich threatens to send a terrible curse upon the kingdom... You've got to stop him! Moving from portal to portal, find his lair in the underworld and destroy it!
Legends of Necrodungeons is our new shooter with elements of RPG, a lot of monsters, varying locations and fun gameplay. The evil Lich threatens to send a terrible curse upon the kingdom... You've got to stop him! Moving from portal to portal, find his lair in the underworld and destroy it!
Legends of Necrodungeons is our new shooter with elements of RPG, a lot of monsters, varying locations and fun gameplay. The evil Lich threatens to send a terrible curse upon the kingdom... You've got to stop him! Moving from portal to portal, find his lair in the underworld and destroy it!
Legends of Necrodungeons is our new shooter with elements of RPG, a lot of monsters, varying locations and fun gameplay. The
Related software (5)

Get ready for Halloween with Shoot Your Nightmare Halloween Special. Enjoy. You need to collect 13 Candy Bowls to wake up from your nightmare. Good Luck! - 4 weapons with lot of am ...

Remember the famous puzzle, Sokoban? What would it be like if we added a gun, tons of enemies and a timer? Behold our new game, Zocobana! The task as always is simple: move the box ...

Grand Piano is very easy to play and at the same time an interesting application. Now you have the opportunity to play and compose music on your computer! The program is not only a ...
This functional virtual piano allows you to use your keys as a keyboard, with the keys being customizable. After starting you can immediately start playing. Grand Piano 2 is an exc ...

Help forester Joe in his fight against the insidious Bobrova corporations wishing to take over all the forests in the world!